The genesis to my homepage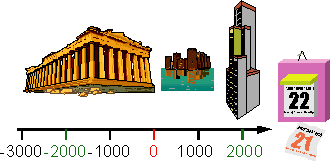 ---
The following chronicle shows the whole genesis of my homepage as well as all taken changes and expansions in between. This page is updated continually, that means the possibility for you to have a quick look about things which have been changed in between, if your last visit in my homepage was before a longer time. That's why the single points are ordered chronologically from bottom to top.
---
August 7th, 1998
Complete removal of the entire homepage on the own Internet domain hofen.ch; please take notice to the notes in the preface in this context. Complete revision of the entire homepage to HTML 4.0 in addition, removed a lot of »teething troubles« in the previous HTML style at the same time and using of Cascading Style Sheets for an attractive layout, modification of the file structure to meaningful UNIX file names instead the short »8+3« file names as in MS-DOS 6.22/Windows 3.x.
April 21st, 1997
Added the column about the village Hofen, updated the friend page on the Internet signpost and many other small details
November 4th, 1996
Various small detail improvements on the layout, added a lot of further addresses to the Internet signpost and besides totally rearranged the page about myself with various photographs
June 21st, 1996
Certification of this homepage by Member's Discount Link, addition of some links on the signpost at the friend page also-rans
April 22nd, 1996
Fixed a few of internal HTML blemishes after an intensive study of additional literature, added a description texts on each picture for Internet users on text oriented terminals among other thing. Complete extension of the Internet signpost with division to multiple pages, this chronicle page as a new premium in addition.
February 19th, 1996
Completion of the Internet signpost as well as the software download corner, addition of a personal preface, further revised all path entries internally (there was a chaotic mix composed with absolute and relative path specifications) because I have installed »Netscape« on my home's PC in the local mode (without modem) for the first time
January 3rd, 1996
After a Christmas holiday week of text writing and picture material composing work, the Mandelbrot gallery, the puzzle corner as soon as the private second hand market are arisen.
just before Christmas 1995
The first definitive release of my homepage with the current concept of using three languages is arisen. It only considers of the main menu and the page about myself.
app. in the middle of December 1995
A few comments from my class has set the ball rolling strongly; first intensive working with HTML
app. at the end of November 1995
Homepage directory created, first experiments with text files, the first side doesn't show more than the sentence »Diese Seite ist erst im Aufbau...« (This page is still under construction...)
app. in the middle of November 1995
First direct contact with Internet at the HTL college here, still as a simple »consumer«, before I only knew the net theoretically from the specialist publications
---
Last update: August 7th, 1998
---
---
© 1996-1998 by Andreas Meile